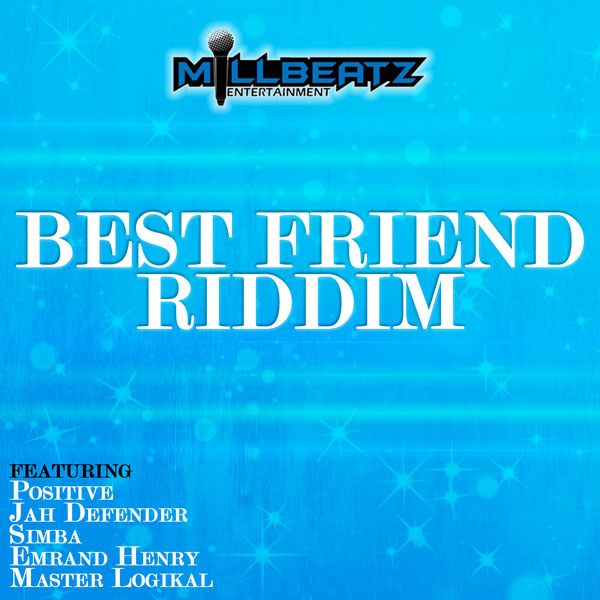 Trinidad-based hit house MillBeatz Entertainment delivers a hit reggae compilation with Best Friend Riddim – Various Artists, available worldwide from all major digital retailers on November 18, 2014, from FOX FUSE.

The riddim features the top names in the local reggae scene in Trinidad & Tobago, who have been making their mark on the international reggae scene and bringing another Caribbean reggae sound to reggae fans, worldwide.
Trinidadian Gospel reggae star Positive and local reggae acts Jah Defender, Simba, Emrand Henry and Master Logikal team up for the five-track one-drop reggae compilation, covering issues from religion to romance.
Based in Trinidad, MillBeatz Entertainment was formed by producer David Millien, whose talent and fusion sounds have made him a mainstay on Trinidadian radio and on Caribbean music platforms, worldwide. The hit-filled Best Friend Riddim was his very first production and has helped the MillBeatz catalog become a mainstay for reggae fans everywhere.
TRACK LIST

1. Positive - Out Of Harm's Way
2. Jah Defender - Can You Feel It
3. Simba - Let Jah Be Your Best Friend
4. Emrand Henry - No One In The World
5. Master Logikal - Give You My Heart